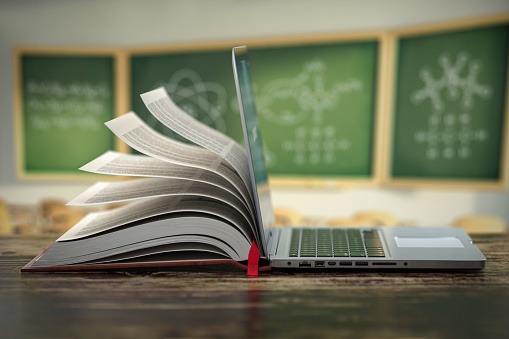 About Me
An educational leader with a passion for curriculum design, social media, and technology integration in the classroom.
What I Do
As a teacher at Detroit Country Day School for sixteen years, I've taught English and writing courses, as well as a media literacy course. I've coached and sponsored the yearbook and creative writing clubs. I also sponsored the Middle School student council, fundraising with an annual charity run and producing the school's talent show. In addition, I am the English department chairperson, managing eleven faculty members teaching grades 4-8.
After receiving my Master's degree in curriculum, instruction, and assessment, I took a deep dive into the curriculum at DCDS and have helped structure a solid writing and reading program at the Middle School with my colleagues. 

One highlight in my past has been working for Common Sense Media, where I wrote blogs and reviewed many different edtech products. This job kept me on the cutting edge of educational technology, but also helped me understand technology's place in the classroom. Additionally, my work on the DCDS social media platforms has helped spread the word about the amazing opportunities offered at DCDS and has helped promote our faculty.
I am focused on creating experiential, meaningful learning experiences in the classroom and beyond. I am effective at working and collaborating with professionals through excellent communication, written, and interpersonal skills.
Technology will not replace great teachers, but technology in the hands of great teachers can be transformational.